Are Quest Chips Keto-Friendly? [The BEST Low-Carb Snack for 2022!]
Did someone say chips on keto? Quest Nutrition is quite a well-known brand when it comes to healthy snacking! In this article, we will answer all your questions about: Are Quest chips keto?
In my early keto days, I had an insane craving for chips! I absolutely LOVE chips, and in fact, they are the reason I HAD to start dieting in the first place, lol!
Quest upped their low-carb game with the launch of tortilla-style protein chips. You will be amazed that they have eight different flavours to choose from!
Tired of wondering if certain foods are keto-friendly?Download my keto cheat sheet with over 210 keto-friendly foods!
Quest Nutrition certainly puts in a lot of effort for low-carb enthusiasts like us! Let's see how their tortilla-style chips fit into our keto diet and what other options we have.
This post may contain affiliate links, which help keep this content free. (Full disclosure)
Are Quest Protein Chips Keto?
Quest protein chips are keto-friendly in moderation. You can have half a pack a day, which will give you 2 g of net carbs. Pair them with a high-fat dressing to increase the fat.
In a high-fat diet like keto, we usually juggle between fats and carbs. As a result, we often have little time to think about our protein intake!
This is where protein supplements and high-protein snacks like Quest chips come to our rescue!
One packet of chips contains 18g of protein and is therefore a fairly healthy snack for the keto diet! Add a dip of high-fat dressing to make a perfect keto-friendly meal.
All of their flavors, like Spicy Sweet Chili, BBQ, Loaded Taco, etc., have about the same amount of net carbs. This saves us a lot of confusion when selecting the variant!
The same carb count means you can freely choose the flavour based on taste! No more struggling with, "I actually want THIS one, but THAT has way less carbs… hmmm!"
But the main question here is: is half a pack of chips filling enough to curb that craving? Should Quest chips be on your keto snack list while grocery shopping?
We know that a pack of Quest Protein Chips contains 4 g of net carbs and only 6 g of fat. Don't you think this ratio is a bit off for a low-carb, high-fat diet? I've seen much better keto snacks in my 7 years of low-carb life!
Let me remind you that keto isn't just about eating low-carb foods, but also eating high-fat foods!
Can You Eat Quest Chips on a Keto Diet?
Quest Protein Chips aren't the worst keto snack option out there! But there are plenty of low-carb snacks available on the market today with only 1 gramme of net carbs!
Heck, pork rinds don't even have a single net carb!
If you're really craving flavorful tortillas on the keto diet, you can enjoy Quest Protein Chips in moderation. I recommend having no more than half a bag in one serving, which gives you only 2g of net carbs.
Whenever I review a food's keto-friendliness, I always think about how easy it will be to overeat and overindulge in it! Looking at Quest's keto cookies, they're quite filling, so you're much less likely to binge.
But what about their chips?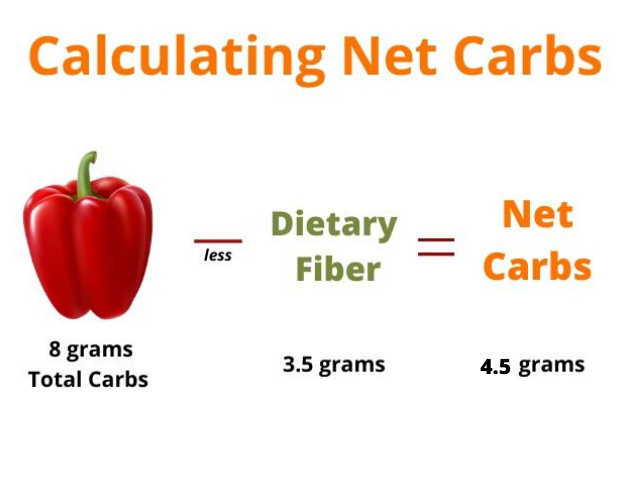 Any kind of chips, whether tortillas or chips, are very likely to be overeaten!
Take yourself back to those days of binge-watching and binge-eating. We're all guilty of spending hours enjoying our favourite sitcom with a bag of chips!
Even if you're following a healthy diet right now, chips can easily bring out the hungry bear in you and lead you to overeat!
So only go for Quest chips if you're confident you can eat half a pack and keep the other half aside for good!
Do Quest Keto Chips Have Hidden Carbs?
Before we talk about hidden carbs on keto, let me first explain how net carbs are calculated.
Here is an example for better understanding:
As you can see very well, we subtract the total fibre from the total carbohydrates to determine the net carbohydrates in each food.
However, there are two types of fiber! One is soluble fiber, and the other is insoluble fiber.
The only fibre that doesn't affect the keto diet is insoluble fiber. It is undigested by your body and cannot affect your blood sugar or ketosis level.
But the majority of people believe that both types of fibre are keto-safe, so they subtract them from the total carbs!
Let me tell you, marketers are no different! The hidden source of carbohydrates in many food products is the soluble dietary fiber present in them.
So the corrected formula for total net carbs should be:
Total Carbohydrates + Insoluble Fiber = Net Carbohydrates
There are so many people out there who have the wrong idea about net carbs and end up getting kicked out of ketosis!
You may also have come across some products with misleading net carbs on the label. They do not take into account the carbohydrates in soluble fiber, which DO affect ketosis!
Whether they do it accidentally or on purpose is a controversial topic for another time!
Getting back to Quest protein chips, they do have "soluble corn fiber" listed in their ingredients, but it's not significant enough to make an impact!
Luckily, there are no hidden carbs in Quest keto chips!
Variants of Quest Protein Chips
It's pretty amazing that Quest Chips now have a huge range of 8 different flavours of their protein chips!
It means you never run out of variety!
Here are the different flavours along with their macros:
Spicy sweet chili: 19 g protein, 4 g net carbs, 1 g sugar, 1 g fibre
BBQ: 19 g protein, 4 g net carbs, 1 g sugar, and 1 g fibre
Cheddar Sour & Cream: 19 g protein, 4 g net carbs, 1 g sugar, 1 g fibre
Chili-Lime: 20 g protein, 3 g net carbs, 0 g sugar, 1 g fibre (lowest in carbs)
Loaded Taco: 19 g protein, 4 g net carbs, 1 g sugar, 1 g fibre
Nacho cheese: 18 g protein, 4 g net carbs, 1 g sugar, 1 g fibre
Ranch: 19 g protein, 4 g net carbs, 1 g sugar, and 1 g fibre
Sour Cream and Onion: 19 g protein, 4 g net carbs, 1 g sugar, 1 g fibre
Chili Lime has the maximum protein and minimum net carbs of all flavors! It's essentially the most keto-friendly option and doesn't even contain sugar!
You can buy a 12-pack of these for $24.99 or a 4-pack x 4-oz bag for $29.99.
Since they are easy to order online with the click of a button, I highly recommend stocking less!
Trust me, chips are one of the easiest snacks to overeat! [MORE: Is Quest Pizza Keto? ]
Reviewing Quest chips on a low-carb diet
How about stuffing junk food with lots of protein and getting rid of empty carbs?
Sounds great, right? Yes, I'm talking about Quest's protein chips!
Quest chips are crunchy and add a new texture to our otherwise soft and chewy keto diet!
They upgraded their recipe with the launch of Chips 2.0! It is much crispier and contains more protein than the previous one.
I even noticed more spice on the new chips, which I had complained about in the previous version!
If you're on a ketogenic diet and fancy something crunchy, these chips are perfect for the occasion—in moderation, of course!
Sour cream and cheddar are my favourites of all eight flavors. They feel just like real chips but without the real carbs, lol!
I highly recommend the following flavors: Sour Cream & Cheddar, Taco, Nacho Cheese, and Chili Lime.
Not so tasty: BBQ Style
Quest chips cost about $2 per pack, which is quite expensive! But considering you can only eat half a pack at a time, they could be part of your snack pile!
Pork rinds are another great option to satisfy those crunchy cravings! However, most brands use unhealthy vegetable oils when frying. But if you can find the right brand, just go for it!
The carb-to-fat ratio in pork rinds is excellent for a keto diet!